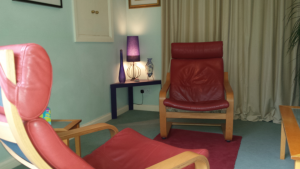 I believe that some difficulties, problems and distress in the present are most likely to have originated in past experiences.  Understanding these is a step towards achieving personal change, self-management and growth.  How we deal with anxiety, traumatic situations and stress, for instance, may be related to our own family and personal life story.
Some of the elements of Psychodynamic practice
Our behaviours and feelings are affected by unconscious motives
Such behaviours and feelings are rooted in our past and early life experiences
It is a form of depth psychology
It is attentive to the inter-personal connection with the therapist  
I work with individuals and couples, mostly in my consulting room, along with some telephone and online video sessions in certain circumstances.  I will encourage you to speak freely about yourself without restriction and without conditions.
Sometimes patterns of relating are recreated with the therapist.  This is where recurring behaviours from the past are repeated in the consulting room and in therapy this helps me to understand you and to share this understanding.  This is a way of making sense of what is going on in order to help you manage life in a better way than the present situation allows for.  The depth of awareness gained in this process gives you the freedom to develop different options and choices to work with and to change if you want to.
Having a greater understanding of yourself empowers you to make more of your relationships and to have a fuller and more satisfying emotional life.
I will provide a containing space for you to think and talk about your issues, problems and difficulties, which can be worked with and discussed for the purposes of insight, self-awareness and meaning.  This will enable you to:
Achieve a greater perspective and objective outlook
Have a  better capacity to manage your life
Improve your personal, family and workplace relationships
Feel more grounded and confident
Deal with change